"Beyond the borders: words from images" - celebration of the European Cooperation Day
19.10.2020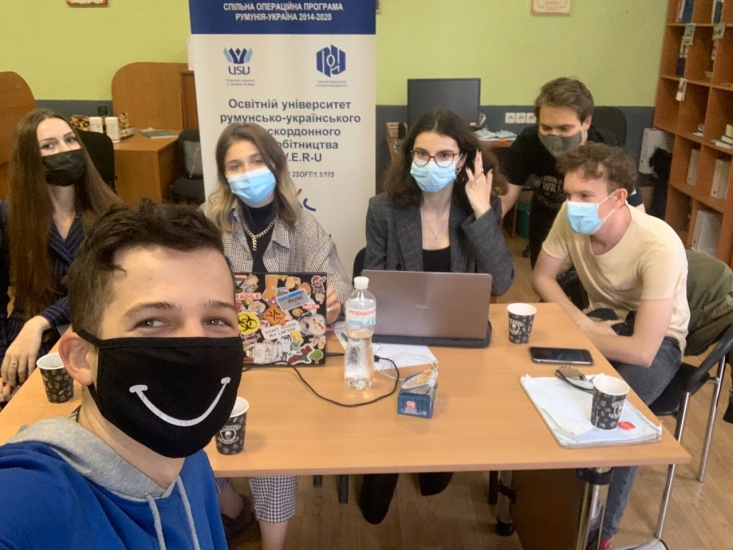 On October 13, a webinar #CROSSBORDERCOOPERATION was held on the topic of cross-border cooperation and EC Day. The guest of the event - Cezar Grozavu, Executive Director at Regional Office for Cross Border Cooperation Suceava. He discussed with students the importance of cross-border cooperation for the development of partnerships and regions. The event was joined by more than 65 participants: students of USV, ONPU and members of the project team "UNIV.E.R-U".
Beyond the borders: words from images - the second event to celebrate the Day of European Cooperation, organized by the "Stefan Cel Mare" University Suceava, Odessa National Polytechnic University and Ivano-Frankivsk National Technical University of Oil and Gas, which was held on October 16.
The purpose of the competition is to creatively study the "border areas", to unite the youth of the border regions by writing and presenting essays by teams of students using 5 random images (historical, cultural and architectural monuments of Ukraine and Romania). The participants - students of three universities (2 teams from each university):
Carpathian adventurers - Ivano-Frankivsk
Omni travelers - Suceava
Dream team - Odessa
Travelers - Ivano-Frankivsk
ONPU the best team - Odessa
Borderlynx - Suceava
The winner of the competition was a team of students of Odessa National Polytechnic University - Dream team, which received the highest number of points among the criteria: creativity, humor, visualization and the ability to turn illustrations into words. The event was held online using Google Meet. Despite this, the teams showed solidarity and mutual support. Contestants were awarded gifts for a high level of knowledge and creativity.