Final Conference of the UNIV.E.R-U project
30.01.2023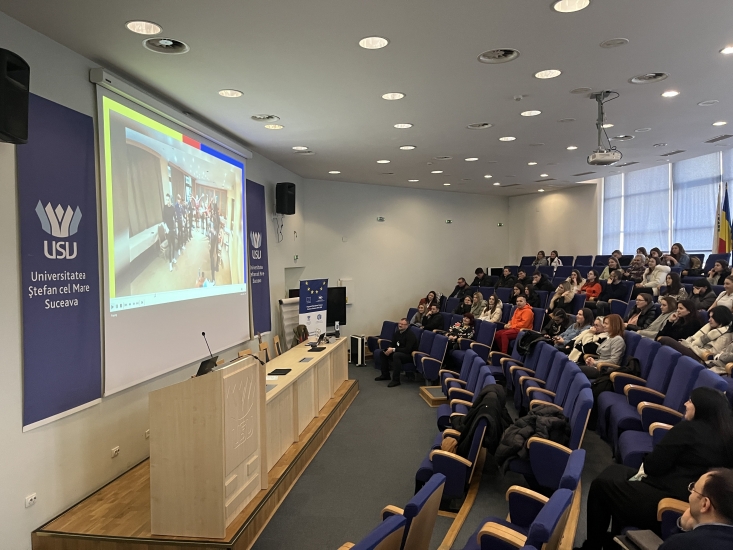 On January 26, 2023, as part of the implementation of the cross-border cooperation project UNIV.E.R-U code 2SOFT/1.1/115 between the National University "Odesa Polytechnic" and the University of Stefan Cel Mare Suceava, Romania, a final cross-border conference was held.

The conference was attended by the project team, representatives of the university administration, the most active and creative students who participated in the project, mass media, and guests from other cross-border cooperation projects. It should be noted that students of the National University "Odesa Polytechnic" took part in the online conference - 47 participants, and 95 participants were present in the Suceava University Conference-Hall.

During the conference were speeches by representatives of project beneficiaries and stakeholders, coordinator and project managers represented reports on project milestones, project experts shared conclusions of on importance and impact, student youngsters shared their impressions of participating in project activities and hopes for further cooperation in cross-border relations between Romania and Ukraine.

Materials of the conference, photos, newspaper and agenda can be found in the site materials.