The International Student Conference "Cross-Border Cooperation. Experience and Perspectives" (15-16th of April)
16.04.2022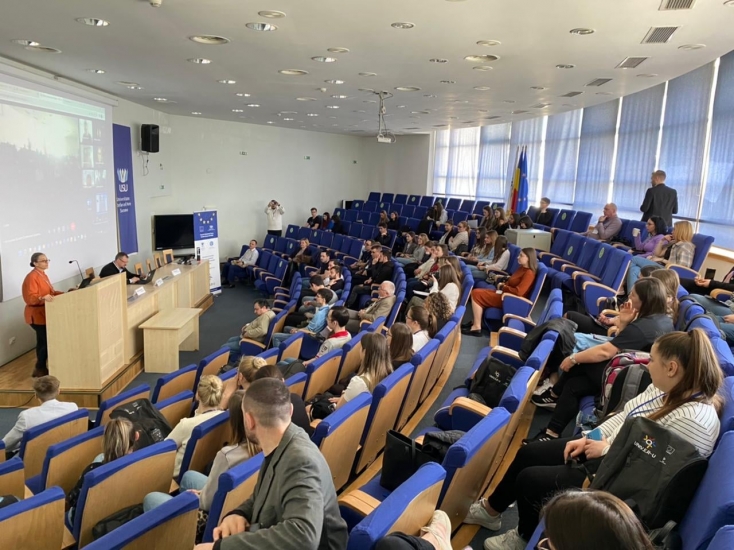 The International Student Conference `Cross-Border Cooperation. Experience and Perspectives" in the framework of UNIVER-U Project was successfully held on 15-16 April 2022, almost two hundred participants took part, equally were students and academics from Ukrainian HEIs of Odessa region and from Suceava region of Romania.
Format of the Conference was online (for Ukrainian participants) and offline, were discussed main advantages, opportunities and obstacles of the cross-border cooperation issues. Materials of the conference are available on the project website.
This event was designed as a discussion forum in which participants were able to share their experiences in the winter and summer schools previously organized as part of the project. At the same time, this conference was a good opportunity for the students of the two partner universities to reconnect to the idea of ​​cross-border cooperation and to exchange good practices.

The event was structured in three discussion panels: tourism and culture in a cross-border context, promoting environmental education and environmental protection, creating solutions for distance learning in the context of the COVID-19 pandemic. There were also presentations on the European Union's cross-border cooperation programs, on theoretical aspects of cross-border cooperation, but also on the support provided by volunteers at Siret Customs in the context of the conflict in Ukraine.

Thank you to all the participants for their involvement and contributions in building a successful event!