WINTER SCHOOL 2021
March 15-19 / 22-26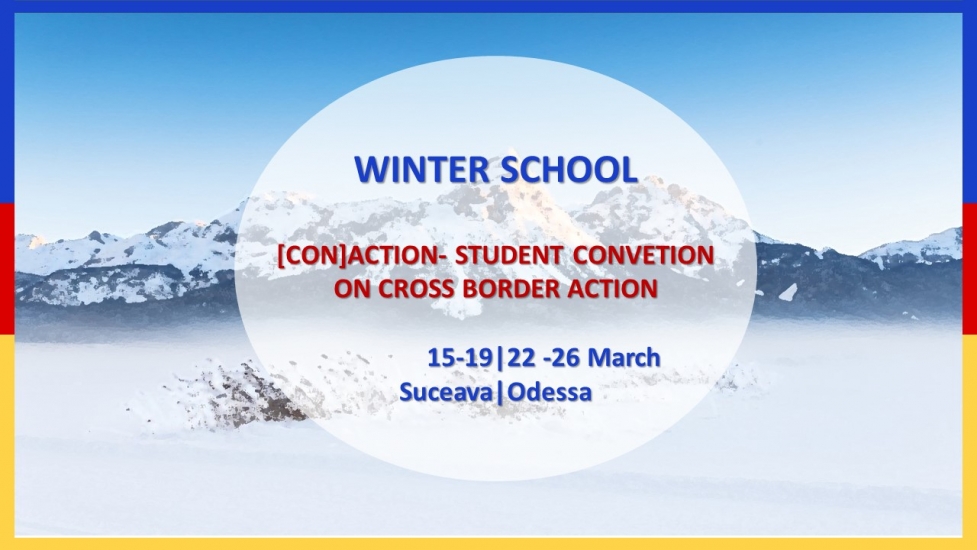 The purpose of the Winter School is to identify the main challenges and opportunities related to the concept of cross-border cooperation in the 21st century, from the perspective of students, both in Romania as well as from Ukraine, to develop and implement new ideas in a multicultural and competitive environment. Activities will focus on cross-border cooperation issues and areas of related interest and have as their main objective the promotion of common educational and academic values.
UNIV. E. R. - U team announces the launch of the selection call for participation at the Winter School
Participants of event: 60 students, 30 from Romania and 30 from Ukraine will be selected.
Date: The event will take place in Suceava and Odessa, in 2 series of 5 days each, during 15-19th of March, and 22-26th of March 2021.
Participants: Students, masters and PHD from USV Suceava and ONPU Odessa with English language knowledge and strong motivation will be selected. They will benefit from interactive work sessions with various activities, concentrated on cross border cooperation problems and some other related topics.
Format of event: The program of both series include courses, practical applications, virtual cultural-recreative tours and activities managed in a dynamic and accesible manner.